University residences for students
Porquê escolher a micampus?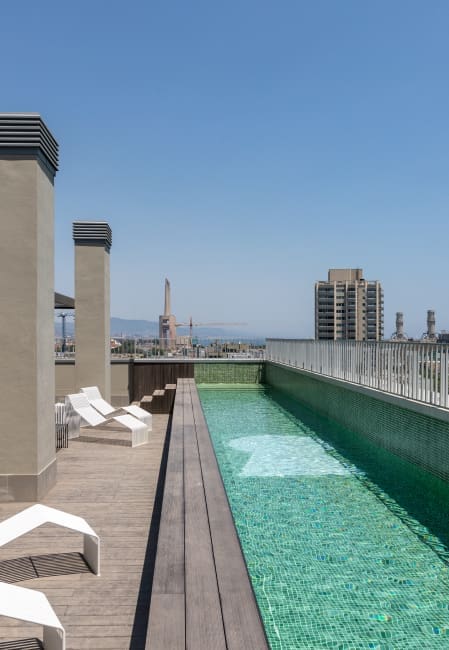 Our student residences are located at strategic points, normally next to or even on the university campus.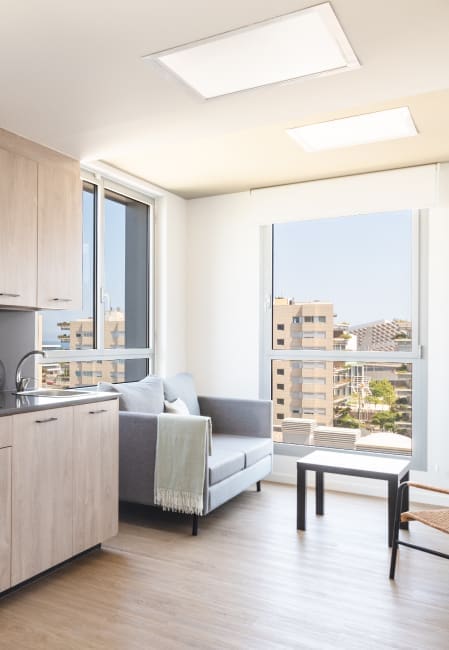 The best university accommodation in Spain is offered by micampus, with over thirty student residences and apartments all over the country.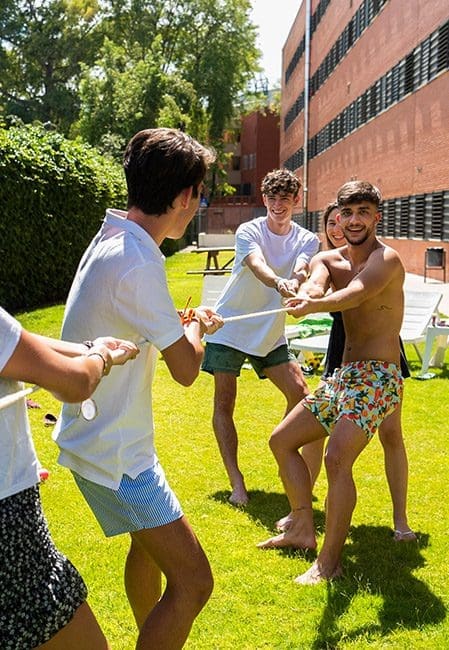 Communal leisure areas, study room, kitchen, gym, laundry room … Enjoy the facilities in our best university residences!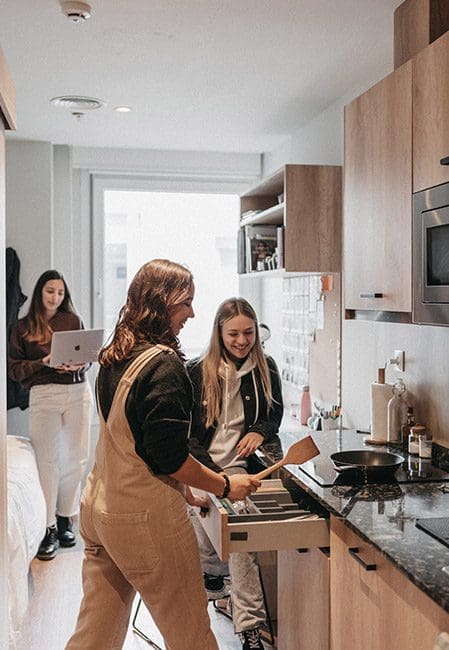 Choose the type of room you want in our mixed university residences or our student apartments.
A good atmosphere guaranteed! With the peace of mind of having a team of professionals dedicated to residents and their families.
Vantagens das nossas residências de estudantes
Make the most of micampus!
Follow us!
Follow us on social media to keep up-to-date with everything happening in micampus, meet other residences and take part in competitions and giveaways.
O que nossos moradores dizem
The micampus Covilhâ is undoubtedly the best place to live in Covilhã. The team is fantastic, addressing any issues with a smile. There are activities within the residence, discounts at clubs and parties, and common areas perfectly equipped for maximum enjoyment. My experience there made my Erasmus a thousand times better; it wouldn't have been the same living elsewhere. Thank you, micampus Covilhâ Team.

The best option for living in Covilhã, whether you are an Erasmus student or not. It is a modern, clean residence with all kinds of services. There is also a very good atmosphere, and the staff is very friendly, providing a lot of freedom. A 10 in all aspects.

Excellent accommodation for students! All the team members are very friendly and welcoming. Any doubt or question I may have, they are always willing to help, and since there is always someone at the Reception, receiving deliveries is very easy. The location is great, as it is right next to the University and the café, which makes life easier. I really like being here and recommend it to everyone who wants to study in Covilhã.

What to say?! Simply the best residence I could have chosen for this semester of mobility! With an incredible structure, perfect location, and another team that warms the heart so attentive, helpful, and dear, it is certain that among the missing will be Andy. Thank you for welcoming me and providing a place that made me feel at home ❤️

I LOVE IT! Super comfortable, cozy, clean, warm on colder days, and a 5-star team :) HIGHLY RECOMMENDED!!!!

If you're looking for the best living option in Covilhã, it's definitely at micampus! It has a perfect balance between private space, socialization, and making new friends. The facilities are great: you have everything you really need, and of course, exceptional staff!

Accessible, cozy, and well-located space. A wonderful team always ready to help.

Incredible residence, in the city center, with new and super cool facilities. The team is 5 stars 👌

Excellent service! Very well located! The reception staff are so sweet 😊

Incredible place with great facilities!!!! My favorite space is the Lounge 😎

A residence for students or tourists EXCELLENT

The coolest residence in town! Beautiful and welcoming 👊

A fantastic place with fantastic people who truly understand the student spirit ❤️